Invisalign is a type of clear tray braces. They are custom-made, utilizing molds taken from your mouth. Using hard plastic, the aligners can apply pressure to specific areas of your mouth to move your teeth into the proper position.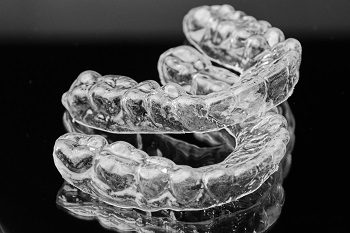 Visiting your dentist is the first step in the process of getting Invisalign. And while they're doing it, they'll take impressions of your mouth. For the next part, Invisalign creates a unique set of aligners. You and your dentist will have to work together to develop a strategy for reaching your goals.
Every one to two weeks, Invisalign refreshes its aligner trays. Each new tray will have been designed to shift and move your teeth. You will have to wear the Invisalign braces 20–22 hours a day for the best benefits. These are removable to be taken out for eating, brushing, flossing, or any other special occasion.
Invisalign aligners are braces, although they are made of plastic. As they actively change your mouth and jaw. Your teeth are held in place with retainers.
There Are Alternatives to Invisalign That Don't Require Metal Braces.
Additional transparent aligner braces are available as well.
Assists with the positioning of teeth concerning the tongue.
Lingual braces, hidden behind the teeth, are an option if you're self-conscious about your appearance. Metal or ceramic brackets are still used in lingual braces.
Before Obtaining Braces or Aligners, Ask These Questions:
If you're not satisfied with the outcomes, will the company pay for different aligners?
Is your retainer going to be paid by the company?
Do you prefer one choice over the other?
Can you tell me how much more expensive treatment is?
The Advantages and Disadvantages of Invisalign
There are several variables to consider regarding the advantages and disadvantages of Invisalign. A few things to keep in mind.
In Favor of Invisalign
When you grin, it's so subtly expressed that it almost fades into the scenery.
It's simple to take it off when eating or cleaning your teeth.
Traditional braes require more time to complete than Invisalign clear aligners.
As a result, the number of dental appointment is reduced.
The use odf braces has numerous advantages, one of which is the reduction of patient discomfort.
Cons of Invisalign
Pricey
Requires considerable attention and effort if lost or broken.
Mouth and neck soreness are among the possible side effects.
Tips and Tricks for Using Invisalign Aligners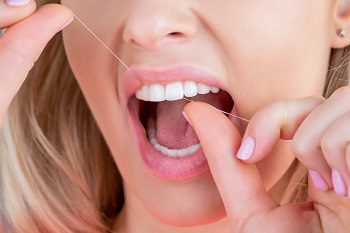 Long-term use of aligners will help you get the most out of your money. Be sure to clean and floss your teeth every day during your treatment. Retainers should be worn as instructed.
Contact your Petaluma dentist, Dr. Amir Hosseini, at Petaluma Braces & Family Dentistry, today for more information on teeth straightening technology that gets results.
Resource:
Invisalign and its Benefits Compared to Braces
*Neither this nor any other content in this media is meant to prescribe, recommend, or prevent any treatment or procedure. We highly recommend that you get the advice of a qualified dentist or other medical practitioners regarding your specific dental condition