In order for people of just about any age to have good self-esteem and self-confidence, it is important to have straight and properly aligned teeth. Unfortunately, many people are not born with straight and perfectly aligned teeth. That is where orthodontics comes into play. An orthodontic professional works in a branch of specialized dentistry that is focused on specifically straightening teeth in children as well as adults. An orthodontist diagnoses and treats dental irregularities on a regular basis. The main goal and objectives are to simply move teeth into the correct alignment for better visual appeal and improved functionality.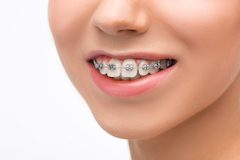 Helps People Enjoy a Better Quality of Life 
There are many different types of orthodontic problems that are routinely addressed by this type of dental specialists. This includes everything from missing teeth to jaw growth related problems and malocclusions. It also looks into situations where an individual may have been born with additional teeth or has crowded or protruded teeth as well as large gaps between the teeth. Orthodontic treatment is a very important part of overall general dentistry that helps people enjoy a better quality of life. Malocclusion's cause a lot of problems including excessive stress on the jaw and bones in the face. 
An Orthodontist Can Straighten Teeth with Great Accuracy 
Fortunately, there are many advanced types of dental devices that are now routinely used to easily straighten teeth over time. Whether it is traditional braces or invisible braces as well as various types of headgear, one thing is sure and that is that an orthodontist can straighten teeth with great accuracy. Along with the proper alignment of teeth, it is also important to properly take care of teeth while at home and have regular dental exams with your preferred dental care provider. This will ensure the teeth stay healthy, beautiful and strong year after year.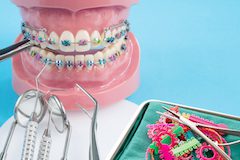 Teeth Will Look Beautiful 
In addition, teaching children the proper care of teeth at home is absolutely essential. Even while children and young adolescents are having orthodontic treatment, they should maintain a strict home oral hygiene regimen. This combined with having dental exams twice a year and even occasional fluoride treatments can greatly improve overall dental health. Avoiding cavities and tooth decay while straightening teeth means that later in life teeth will look beautiful even as one begins to age. To learn more about orthodontics and the specialty of orthodontic treatment, contact your dentists in Petaluma, Amir Hosseini, DDS, Azadeh Hosseini, DDS, and Ghazal Hosseini, DDS at Petaluma Braces & Family Dentistry today.