If you want to know how to beautify your smile using teeth whitening, then you are at the right place. Teeth whitening uses chemicals to get good results. A wide variety of methods are available for teeth whitening. Here, we will tell you how the whitening process works and the options for teeth whitening.
How Teeth Whitening Works?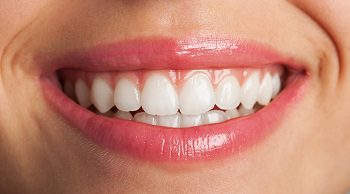 There are many options for teeth whitening, but all of them use the same basic formula. The main ingredient used in all of them is peroxide. Peroxides which include hydrogen peroxide and carbamide peroxide, have potent oxygen molecules. When these powerful molecules strike with the stain on the teeth surface, they break the chemical bonds. Thus, the stains are removed from the teeth' surface. This bleaches the stains, and as a result, your beautiful smile comes back.
All the professional teeth whitening kits also use peroxide as their main component. Sometimes another ingredient, i.e., fluoride, is also used in them. Fluoride helps to give the teeth some strength during this whole process. The teeth do not destabilize in the whitening process due to fluoride.
Methods of Teeth Whitening
Some of the options for teeth whitening are:
Professional Teeth Whitening
It is considered the best method as it gives long-lasting results. It is an efficient process done in the dentist's office within one hour. It is a little expensive than the other methods, but it is worth it if you want excellent and prolonged results.
Teeth whitening kits include teeth whitening gels, trays, and strips. These kits are readily available at the stores. They may whiten your teeth, but they are not as effective as dental treatment. They take a longer time as compared to the professional ones.
Teeth Whitening Toothpaste
Toothpaste contains agents that may help brighten the teeth but are not very useful for teeth whitening. They may have a particular chemical to whiten but not bleach your teeth as compared to other treatments.
Other methods include bubble gums, mouthwash. These options also work on the formula of toothpaste. They are not much of use as they are new in the market. Research is needed to study more about these products.
DIY Whitening Kit vs Professional Whitening Products
Most of the whitening kits available in the market also use the same ingredient: hydrogen peroxide and carbamide peroxide. Although the active element is the same, they are not as effective compared to the professional treatment.
Some kits available online contain a larger number of peroxides that are harmful to your teeth. The large peroxides quantity ensures so much whitening that it causes damage. The results are your enamel is damaged.
So the professional teeth whitening is the best way to get the treatment that has better and long-lasting results.
Contact your dentists in Petaluma, Amir Hosseini, DDS, Azadeh Hosseini, DDS, and Ghazal Hosseini, DDS at Petaluma Braces & Family Dentistry for more information on teeth whitening treatments.
Resource:
How To Make Teeth Whitening Treatment Last Longer
*Neither this nor any other content in this media is meant to prescribe, recommend, or prevent any treatment or procedure. We highly recommend that you get the advice of a qualified dentist or other medical practitioners regarding your specific dental condition